5 SUP Spots in the UK to Explore Islands
Fancy yourself an explorer? We have put together a list of some of the best island adventures to undertake on your Paddleboard. All of the spots are in the UK and as our Bluefin SUPs are inflatable you can roll yours up and put it into your boot and set off on an awesome trip. From paddling around an entire island to weaving in and out of wildlife-habited sanctuaries check out these idyllic places below.
1. Strangford Lough, County Down, Northern Ireland

Strangford Lough is the largest inlet in the British Isles. It covers 150km and is linked to the Irish Sea by a long narrow channel. It is an amazing place to Paddleboard as it has tons of islands along with many islets, bays, coves, headlands and mudflats to explore. Folklore has it that there are 365 islands in Strangford Lough, which means that you could explore one island a day for a year!
There is something for all abilities from the more advanced Routen Wheel which is a series of whirlpools, boils and swirling waters. This is caused by pinnacles of rock on the seabed. Do be careful here as the water can be unpredictable.
For Paddlers who prefer calmer waters, there is a shallow basin further north named Lough Cuan, meaning sheltered haven. Here paddlers will find a myriad of channels and routes to explore, as well as the chance to discover some of the country's finest scenery.
2. Burgh Island, Devon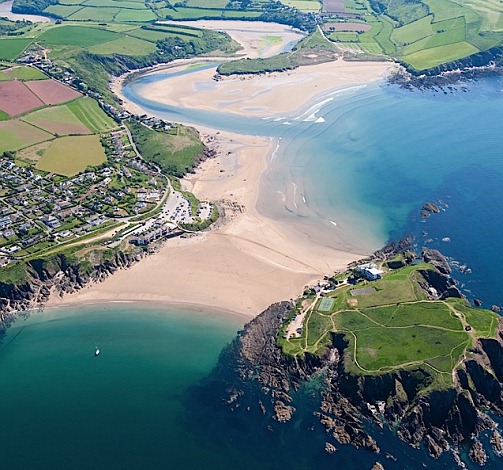 Burgh Island is a small tidal island on the coast of South Devon in England near the small seaside village of Bigbury-on-Sea. The island is quite small, you are able to circumnavigate it in just over an hour. There are caves, beaches and coves to explore along the way. If you fancy a calming dip after an afternoon exploring the island, head to the Mermaid Pool which is a natural seawater bathing pool, secured in WWII by a sluice gate.
3. Isle of Mull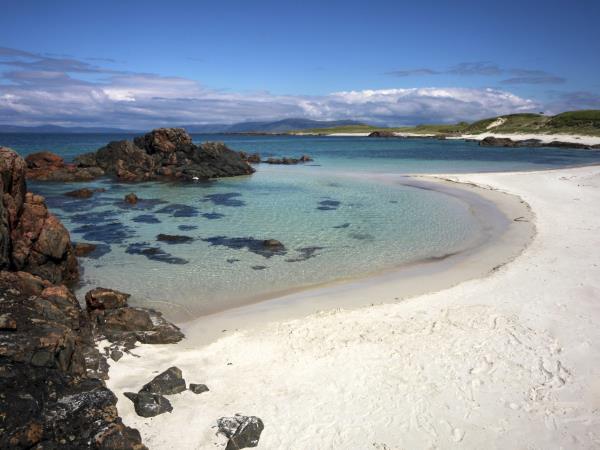 Mull is the second largest island of the Inner Hebrides (after Skye), off the west coast of Scotland. There is 300 miles of untouched coastline with cliffs, hills and wild grasses to explore. If you want to spot some amazing wildlife Mull is the place to be. The island is one of the best places to spot rare white-tailed sea eagles, chance to spot whales, dolphins and even basking sharks. Whilst you're over by Mull, why not head over to Staffa and see Fingal's Cave – one of Scotland's geological wonders.
4. Loch Lomond and Trossachs National Park
Loch Lomond is a freshwater Scottish loch which crosses the Highland Boundary Fault. It is the largest inland stretch of water in Great Britain by surface area. The loch contains many islands, including Inchmurrin which is the largest fresh-water island in the British Isles. Paddle round the islands and admire the amazing scenery that the National Park must offer. You have the chance to see plenty of otters and deer who live on the lush green islands throughout the loch. Lomond has calm waters, perfect for beginners. If you are after something more advanced, head to Thurso for raging rapids.
5. Lower Lough Erne
This awesome lake is the largest in Northern Ireland. The lake contains 154 islands along with many coves and inlets. Lower Lough Erne has a rugged shoreline and a vast expanse of open water where large waves can build during windy periods. The perfect place for an advanced Paddleboarder. In contrast, the Upper Lough is sheltered, with its maze of bays, narrow channels of slow flowing water there is something for every level of paddler.