5 SUP Locations London and South East
When you think of London, you don't immediately think of SUPs. But, the two go together quite nicely. From lazy meandering around the Cuckmere Haven to navigating the choppy surf of Joss' Bay – London and the South East offers a range of different experiences for all levels of paddleboarders.
We will be doing more of an in-depth look into London City, including paddling the Thames! Watch this space!
Check out our SUP spots in London & The South East:
Cuckmere Meanders – East Sussex
We have already mentioned this beautiful SUP Spot in our Beginners Blog. This beautiful part of East Sussex is perfect for beginners or for those wanting a relaxed meander on their SUP's down to the beach. This section of the river is cut off from the main part of Cuckmere river which means it's super safe as there's no tides or currents! Why not paddle your SUP slowly down the river, for only an hour to reach the beautiful pebbled beach. This is the perfect route for a chilled summer's evening of paddle boarding.
Putney – London
Roll up your SUP into its rucksack and jump on the underground to Putney Bridge. From here head down to the water's edge of the Thames, inflate your SUP and you're good to go! Take in some spectacular views of London and with a massive amount of Putney's pubs, bars and restaurants nearby you won't be short of something to do afterwards!
Paddington Basin – London
Do you live right in the city? Fear not – there are loads of places for you to take your SUP without having to venture too far! Why not pack up your SUP and head out to Paddington Basin. The basin commences 500 m south of the junction known as Little Venice, of the Regent's Canal and the Paddington Arm of the Grand Union Canal and runs for a similar length east-west. This incredible inner-city location is perfect to take in the urban sites of central London. What are you waiting for?
Newtown Creek – Isle of Wight
A quiet backwater with a busy Medieval past, now bursting with wildlife and a town hall with no town….Newtown Creek is the perfect spot to take your SUP for a day of exploring! Newtown Creek is in the Newtown Nature Reserve making it the ideal place to get away from the hustle and bustle and get relax in this beautiful part of the Isle of Wight
Joss Bay – Kent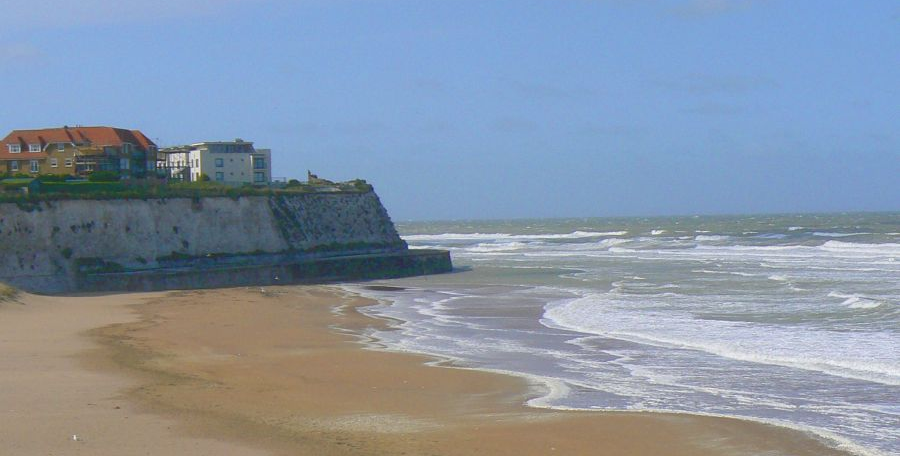 A surfer's paradise, Joss Bay this popular 200-metre long bay is known as the best surfing beach in Thanet, Kent. Joss Bay is a popular sandy beach sheltered by steep chalk cliffs and backing on to the North Foreland golf course. With super-fast trains taking only 75 minutes from London – This is an ideal location to venture to on a sunny Saturday and take your SUP out on the sea!